Paranormal Discovery™ with Paranormal Researcher and Investigator Linda Berry
on
March 1st, 2015
at
4:53 pm
Tweet

Watch the YouTube Video above as LINDA BERRY
and ROB BALDWIN discuss Unidentified Alien Entities (UAEs)
Click and watch this Video for UAE Sighting Information!
---
PARANORMAL BLOG TALK RADIO SHOWS

Here's the most popular Paranormal Radio Shows with prominent guests in the field – click and listen NOW! Tweet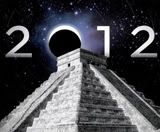 MAYAN CALENDAR RADIO SHOWS

John Ventre: MAYAN Calendar Prophecy

Lunar Eclipse & Venus Transit: Energy Shifts

Lori Spagna: Animal Communication

Michael Silverhawk: Empowerment

Estaryia Venus: Sound Healing

POPULAR PARANORMAL RADIO SHOWS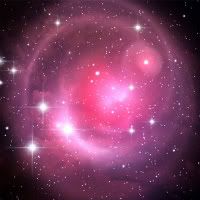 Rob Baldwin: "Investigating Unidentified Entities"


Patti Starr: "Protection from Unidentified Entities"


Alma Guthrie: "Unidentified Entities Communication"


Jodi Valdes: "Past Lives and Past Life Regression"


Michael Tellinger: "Investigating Human Origins"


Scott Masters: "Investigating Crop Circles"


Barbara Lamb: "Crop Circle Update"


Margie Kay: "Paranormal Investigation"


Rob Baldwin: "Paranormal Journey"


Lester Velez: "Paranormal Review"


CeCe Stevens: "Crystal Skulls"
---
UFO SIGHTING REPORTS ON THE INTERNET
Have you seen a UFO? Then report your sighting! Tweet
If you have seen a UFO recently or anytime in the past, it would be very interested in receiving a report of your experience. Please click on the links below to submit a report of your UFO sighting.
According to multiple surveys over the last several decades and from different countries: 5% to 7% of people have seen a UFO and this is equivalent to 15 to 20 million Americans; and 10% to 15% know someone who has seen a UFO and this is equivalent to 30 to 40 million Americans.
At least several hundred thousand (estimated) UFO sightings have been documented over the last 50 years, and the total number of UFO sightings is estimated to be in the millions. There are at least several thousand sightings reported each year. Only a small percentage of those who see a UFO report the sighting.